Iko Kumusoro kwepamusoro-soro mvura pum p inoumbwa nhatu nhengo: taisolar panhizha, solar photovoltaic pump inverter uye mvura yepombi. Photovoltaic simba rekushandisa haigoni kushandisa zvikamu zvinofamba uye basa rakavimbika. Hazvigadziri zvakasimba, mvura uye gasi zvinokuvadza zvinhu, zvachose zvinomera. Photovoltaic simba rekushandisa rinogona kushandiswa pamwe chete nemamwe magetsi ekusimbisa kukwanisa kwekugadzira. High degree of standardization, module module uye kugadzirisa zvido zvekushandiswa kwesimba zvakasiyana, kushandiswa kwakasimba. Kuiswa uye kugadzirisa zviri nyore, kushandiswa kwemari kwakaderera, uye kuvimbika kwakakwirira. Hapana munhu angatarisa, kupomesa kubuda kwezuva, kupera kwezuva nekuzorora, kubhadhara mari yebasa.
Kubatsirwa kwepasi-kushandiswa kwepombi yezuva:
1. Permanent magnet brushless synchronous motokari: kuwedzera kubudirira ne15% kusvika 20%, kuchengetedza simba kushandiswa uye kuderedza kushandiswa kwezuva
2. 321 simbi isina simbi motokari; 304 simbi isina simbi pombi muviri axis
3. 304 simbi dzisina kushandiswa; Copper cylinder
Japan NSK inobereka
5. Chiziviso chemagetsi, hupenyu hwakareba uye kushanda kwechokwadi
6. Kuchengetedza kwakachenjera kwekushaya mvura: purogiramu inomira pakarepo kana pasina mvura iri mumatsime uye tanga kutanga mushure maminitsi makumi matatu
7. Motokari yakanyatsokwana ine simba guru, uye pombi kuyerwa uye simba remasimba akafanana zvose zviduku kudarika zvevamwe vanogadzira, zvichiita kuti zvive nyore kushandisa
8.3 years warranty
Mucherechedzo zvinobatsira:
1. MPPT basa, mutengo wekushandisa kwezuva ndiyo yakakwirira
2. 24V / 48V / 96V mutungamiri ane basa rokutengesa kamwe chete, rinovimbisa kushandiswa kwemazuva ekuputi kwezuva paanoroja bhati; Kana kusina kwezuva, bhari rinogona kuchengetedza pombi yezuva kushanda
3. kuratidzwa kwemajita emagetsi, magetsi, ikozvino, kasi, etc
4. kuwandisa kwekushandura basa: inogona kushandiswa maererano nekushanda kwezuva uye kugadzirisa mafambiro maererano nekutsvaga
5.automatic start and shutdown
6. Kusimba kwakasimba kwemvura: kuvharwa kwechipiri-seal effect
7. yakakwirira kutonhora kushorwa: huwandu hwekushisa kunomira 850C
8. Kutanga kwekutanga: hapana kutyisa kwezvino uye motopi inodzivirirwa
9. high / low voltage protection, overcurrent / overload protection, stator coil haigoni kupisa.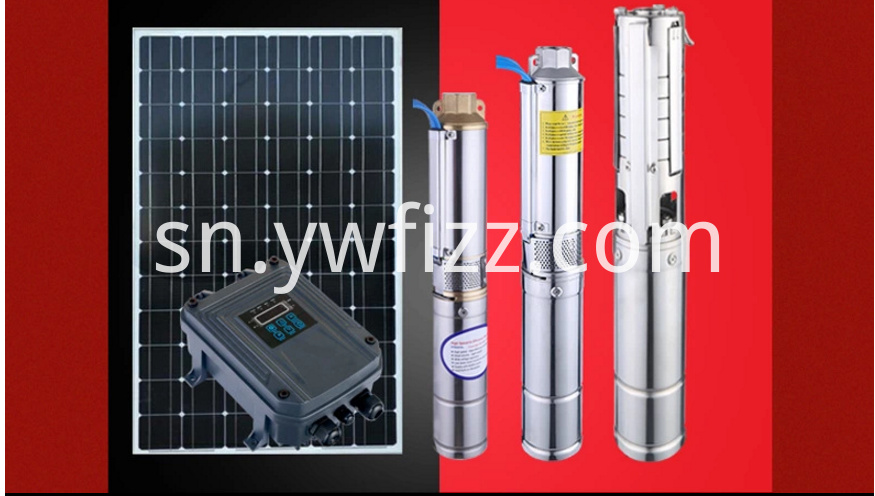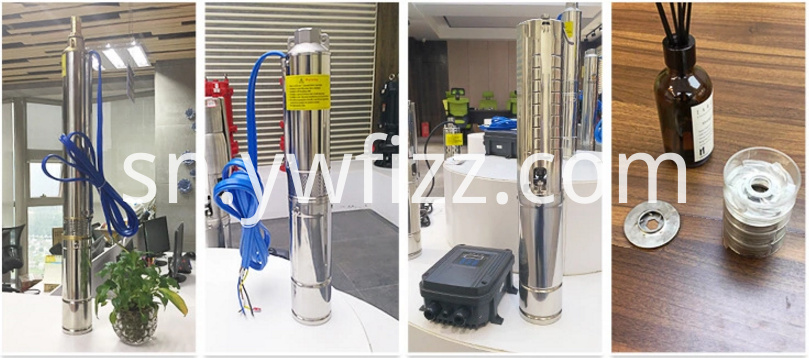 Product Categories : Solar home / DC system > Solar Pump